Student Leaders
Kasim Ali - Head Boy
I am honoured to be representing my College as Head Boy. Grateful for the opportunity, my intention is to drive each student to success. I will continue to work diligently, striving to be better, acting as a role model to my classmates as they pursue their own roads to achievement. I believe any difficulties we face can be overcome through collaboration and development upon our already engaged and active institution. Through this position, I aim to cooperate with my peers so we can build a community of spiritually awake, lifelong learners.
Isabel McDermott - Head Girl
I have been appointed Head Girl of our College this year, a role which brings a sense of great pride and excitement. Using this opportunity, I hope to reflect the values of our school, enriching our community through the three strands; Ecclesia, Scholastica and Olympia. I want to lead by example, inspiring others to participate in our College community beyond the classroom and upholding our ethos. Whatever path people choose to take after finishing at our College, I hope the community we create leaves people with a sense of confidence ready for their future, but also with a sense of pride in where they came from.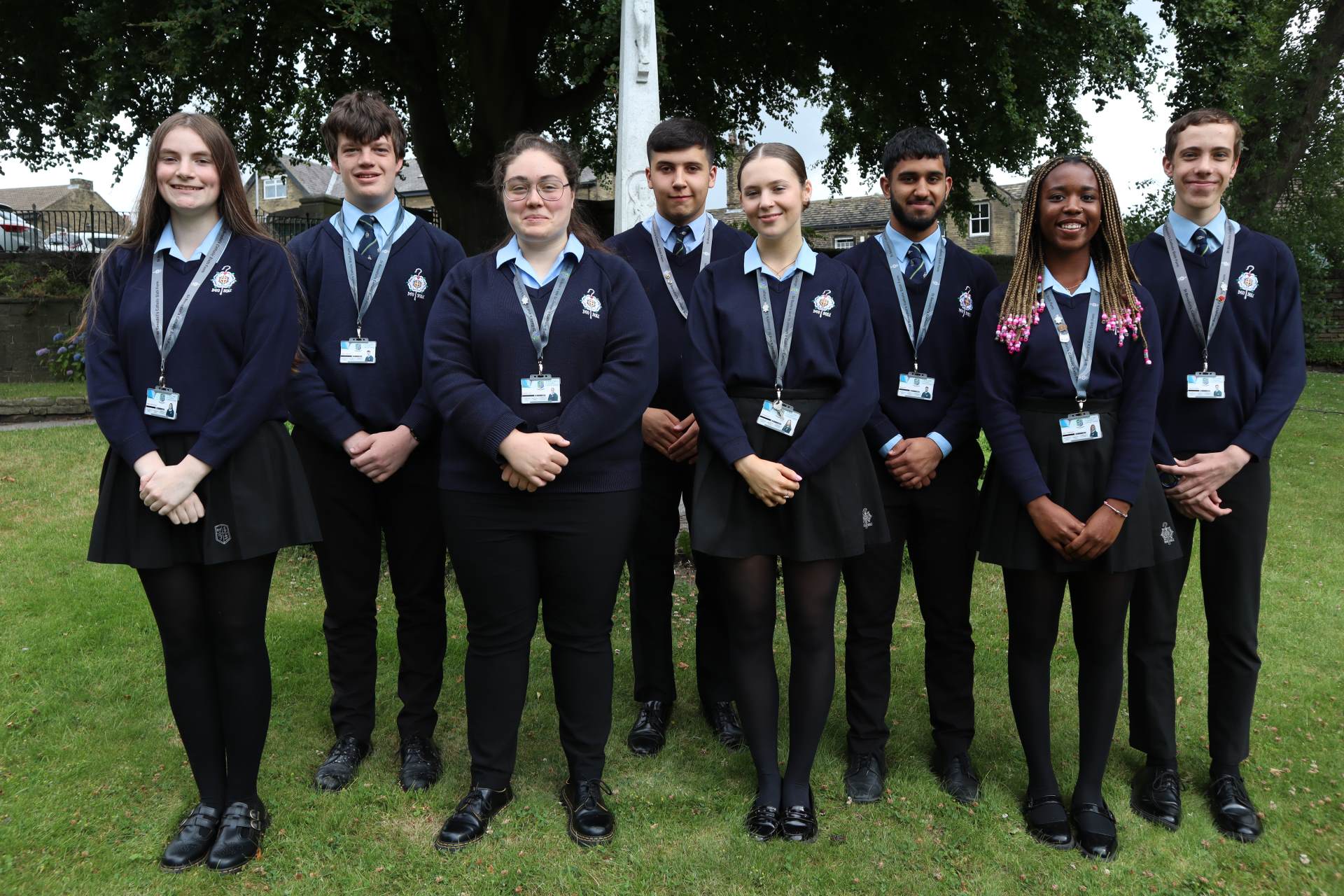 L to R: Isabel McDermott, Oskar Oldcorn, Scarlett Eyre, Harvie Tinsley-Singh, Lily Raistrick, Kasim Ali, Kiera Oladipupo, Thomas Fiddler
Scholastica - Scarlett Eyre, Thomas Fiddler
Ecclesia -Kiera Oladipupo, Harvie Tinsley-Singh
Olympia - Lily Raistrick, Oskar Oldcorn