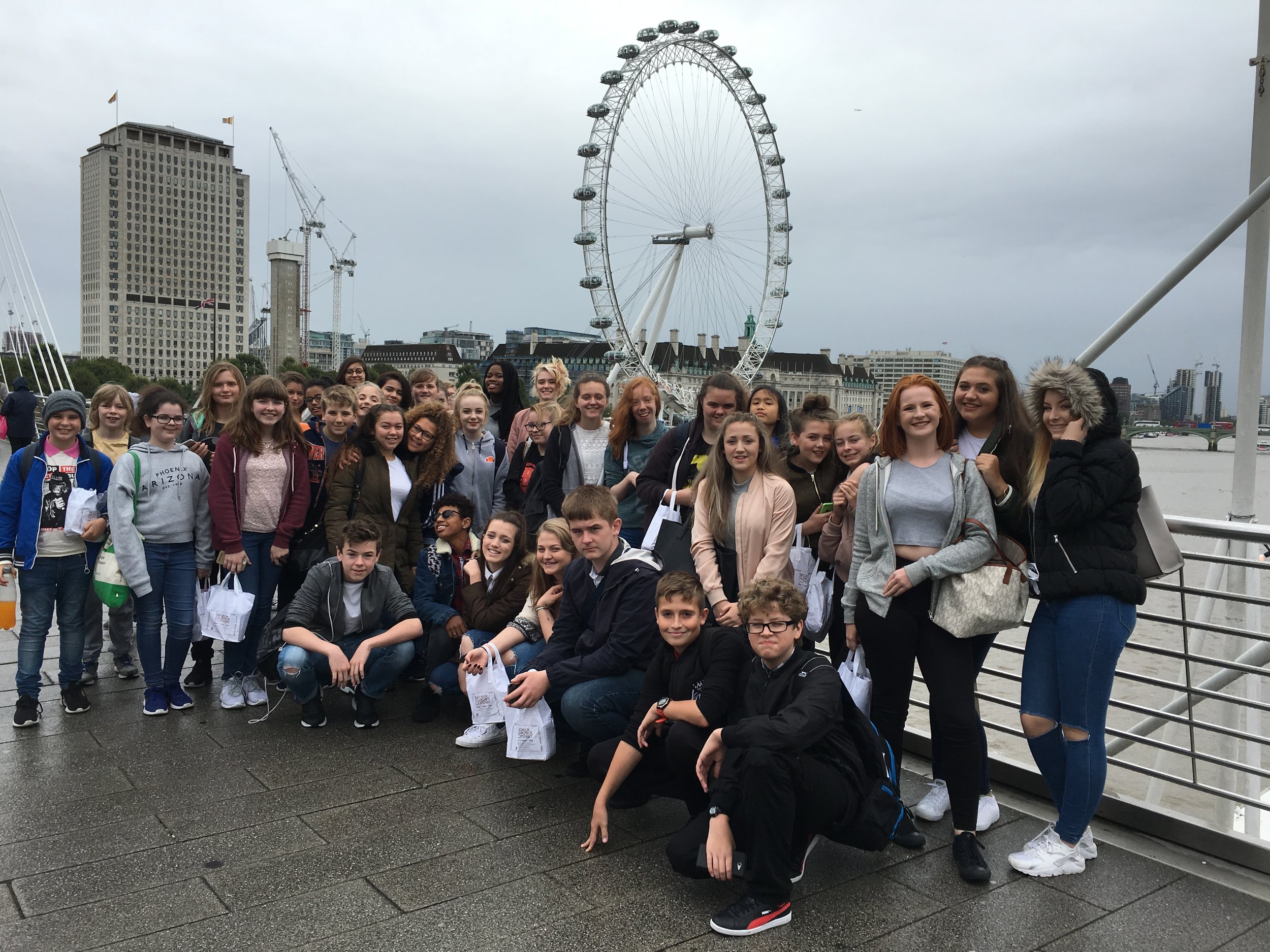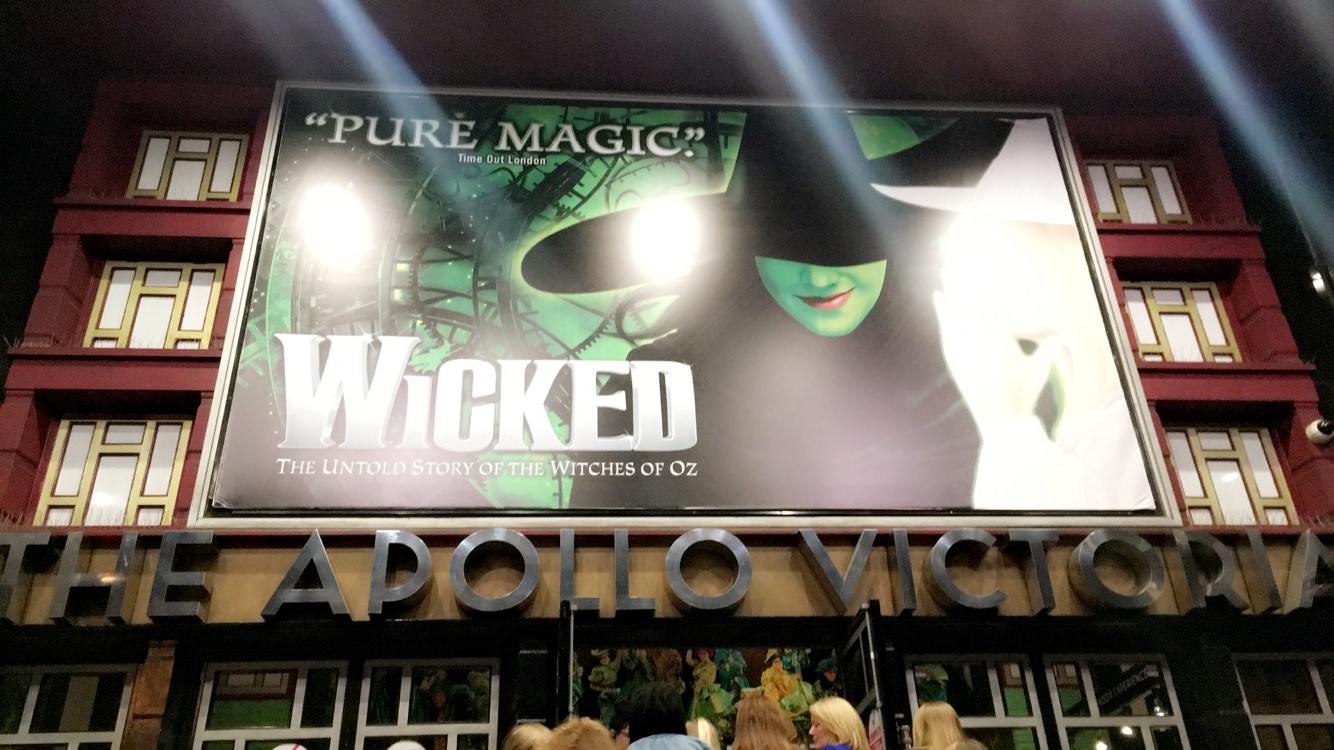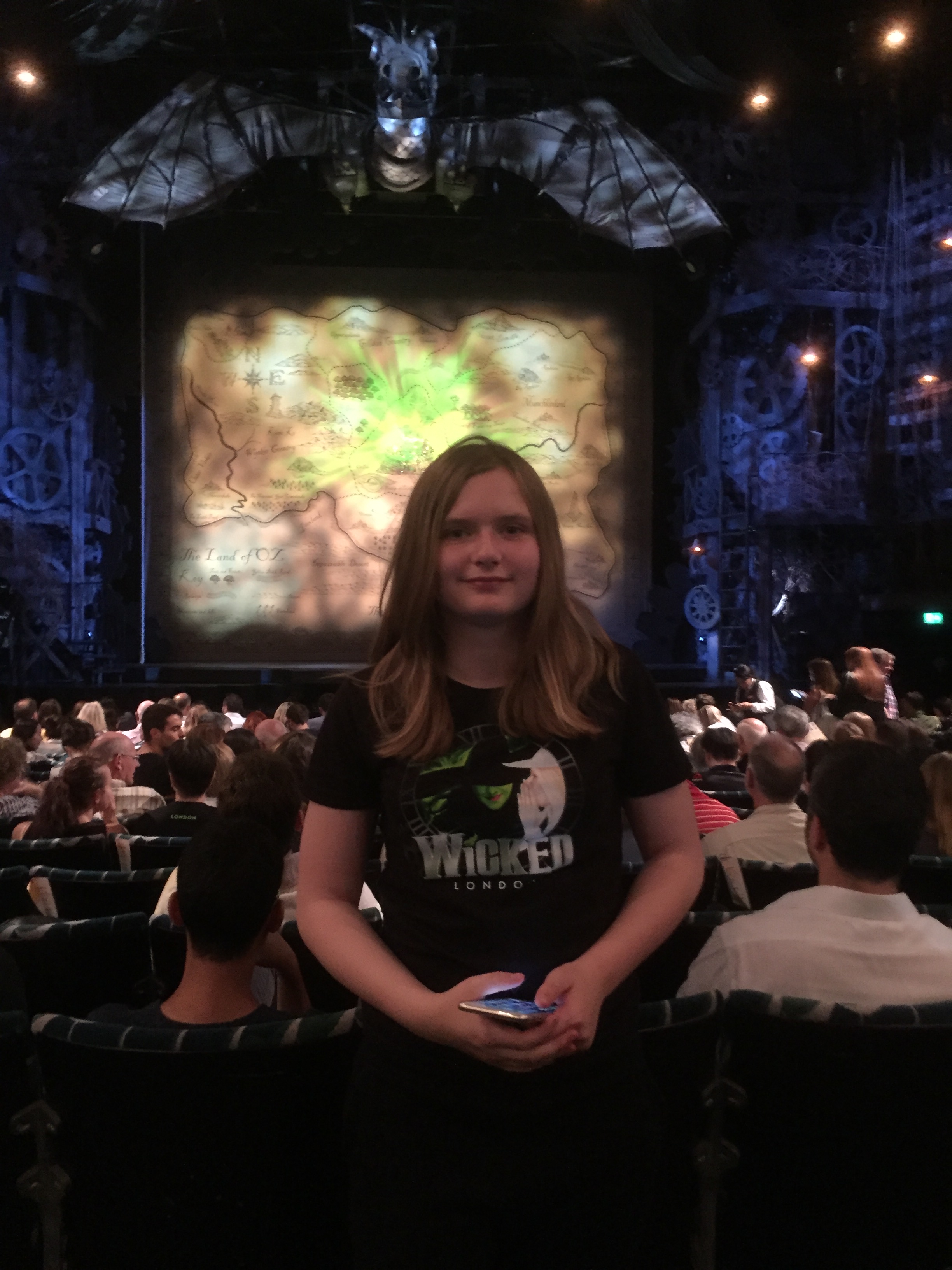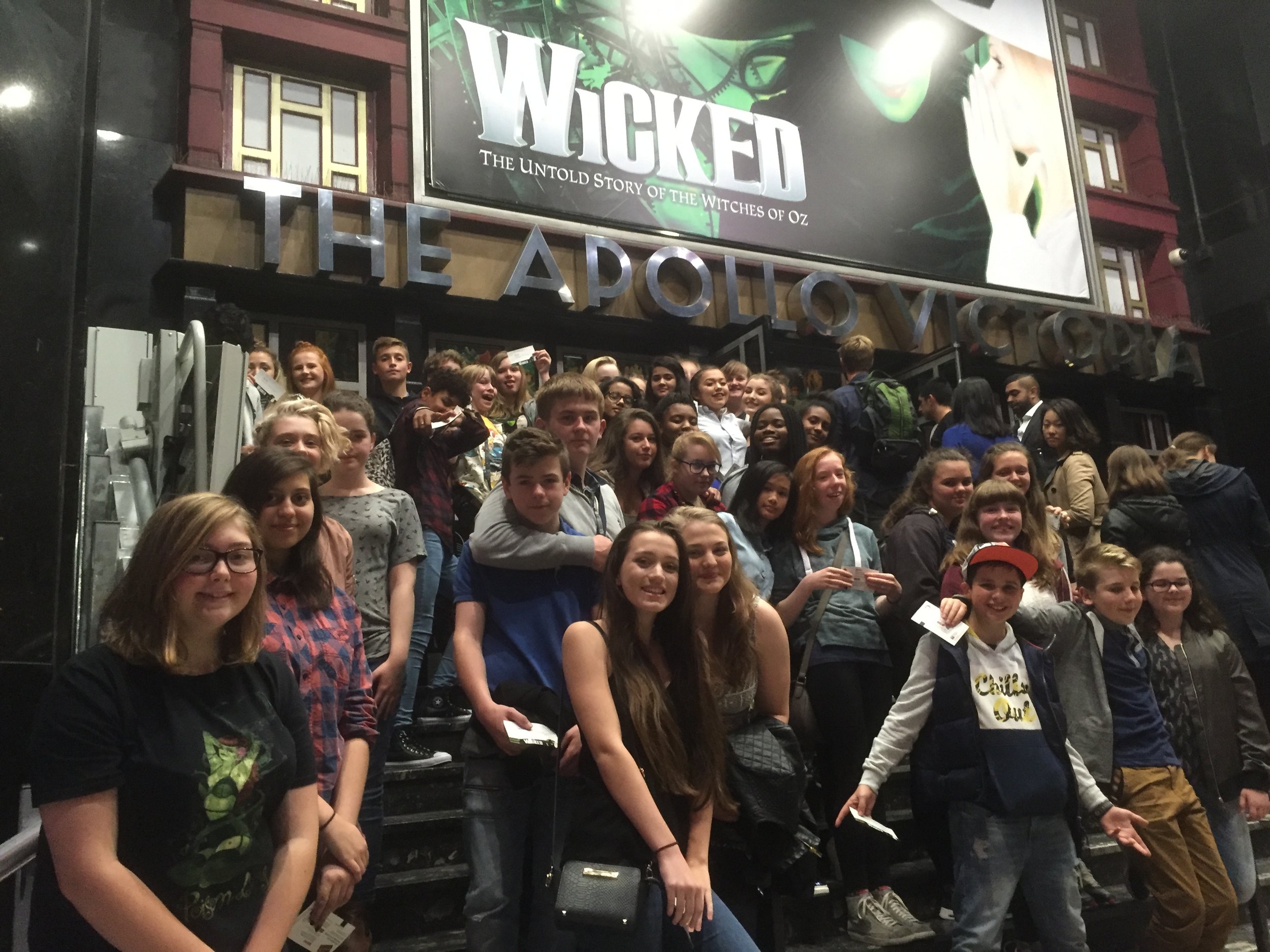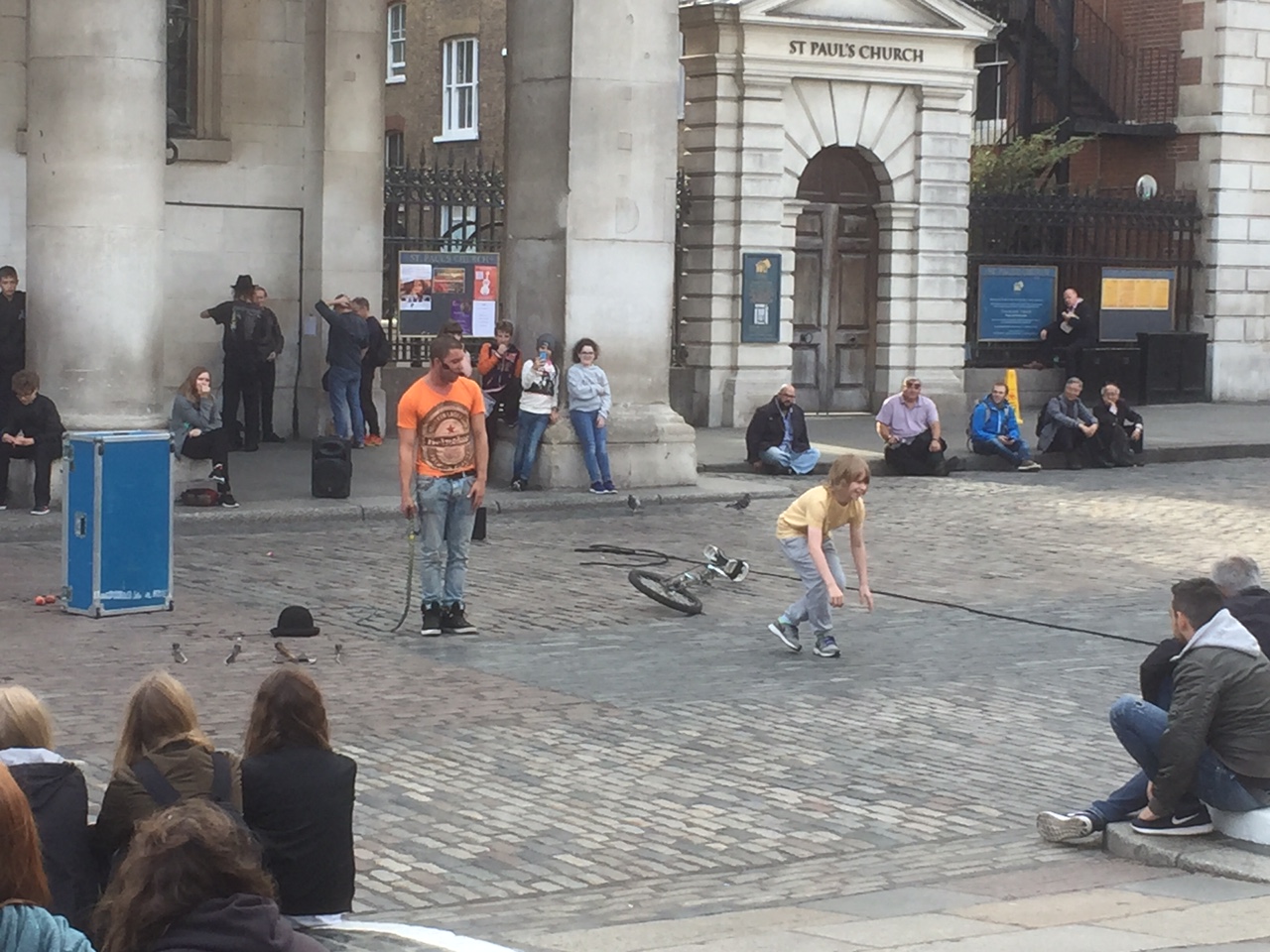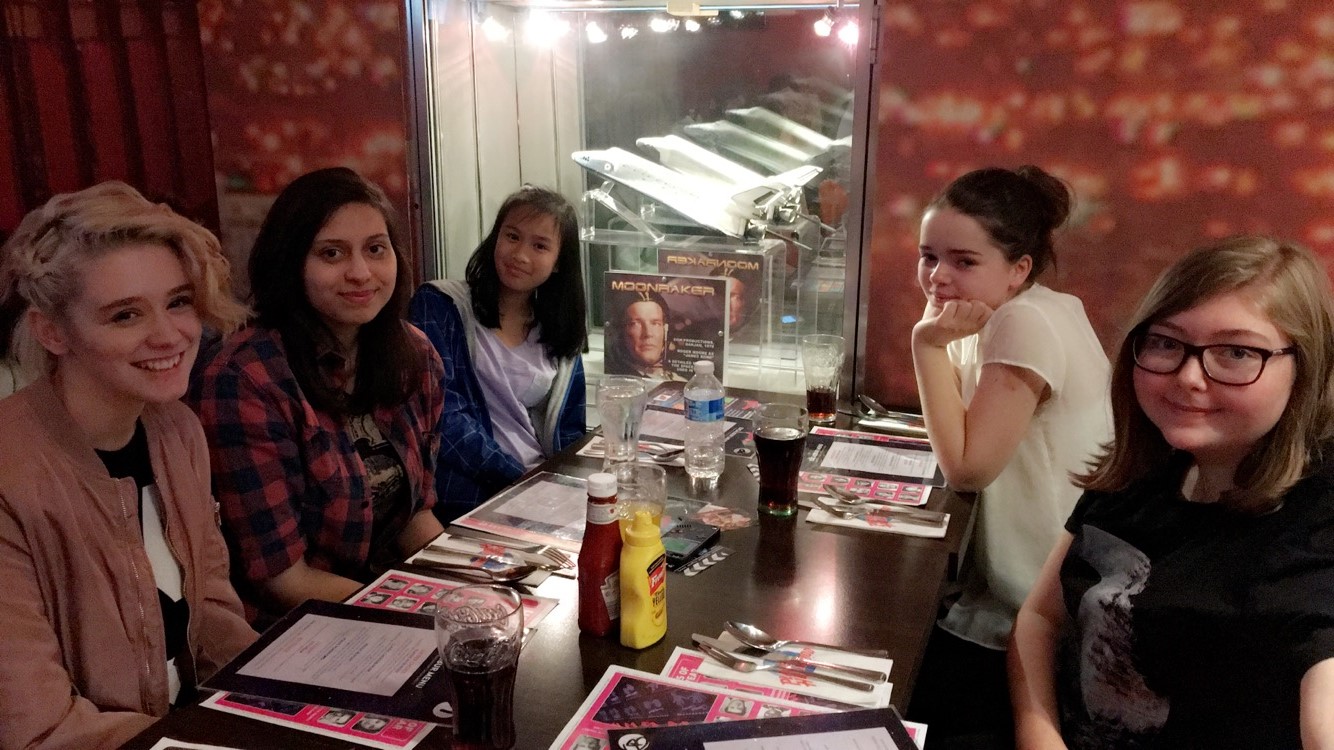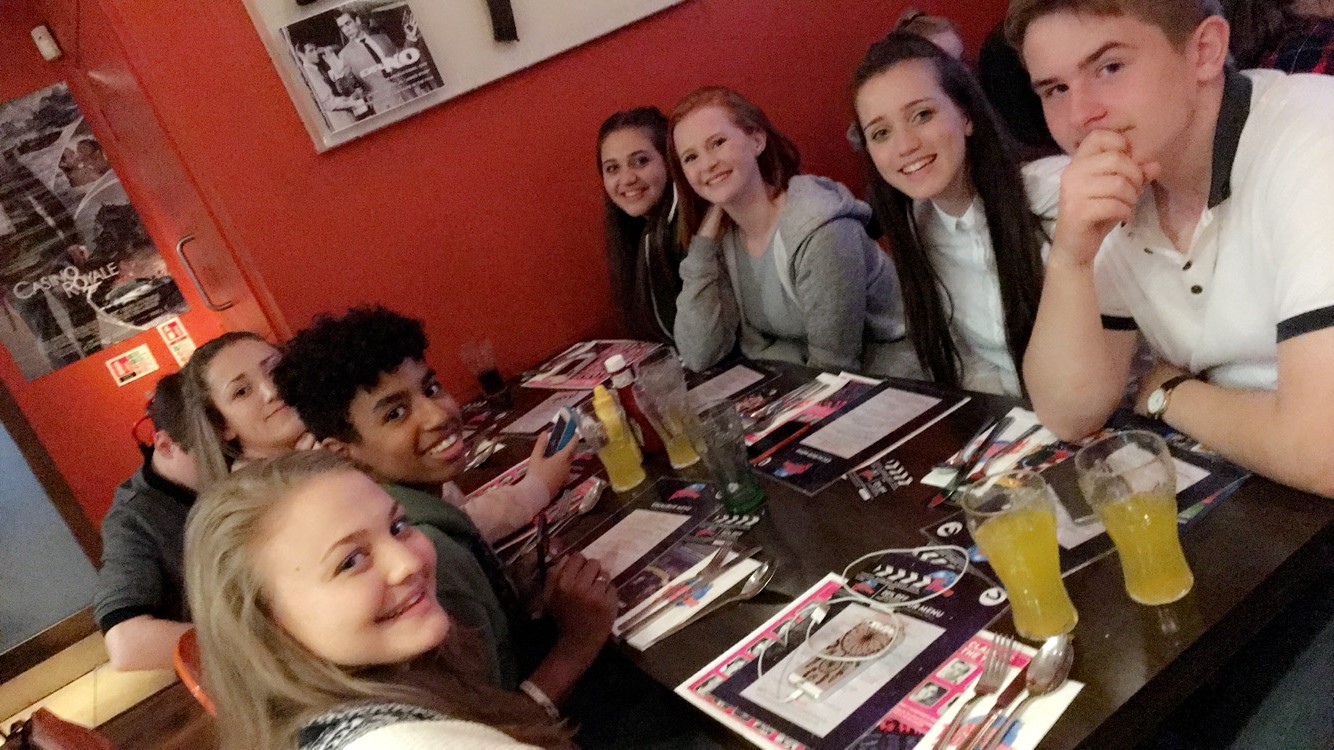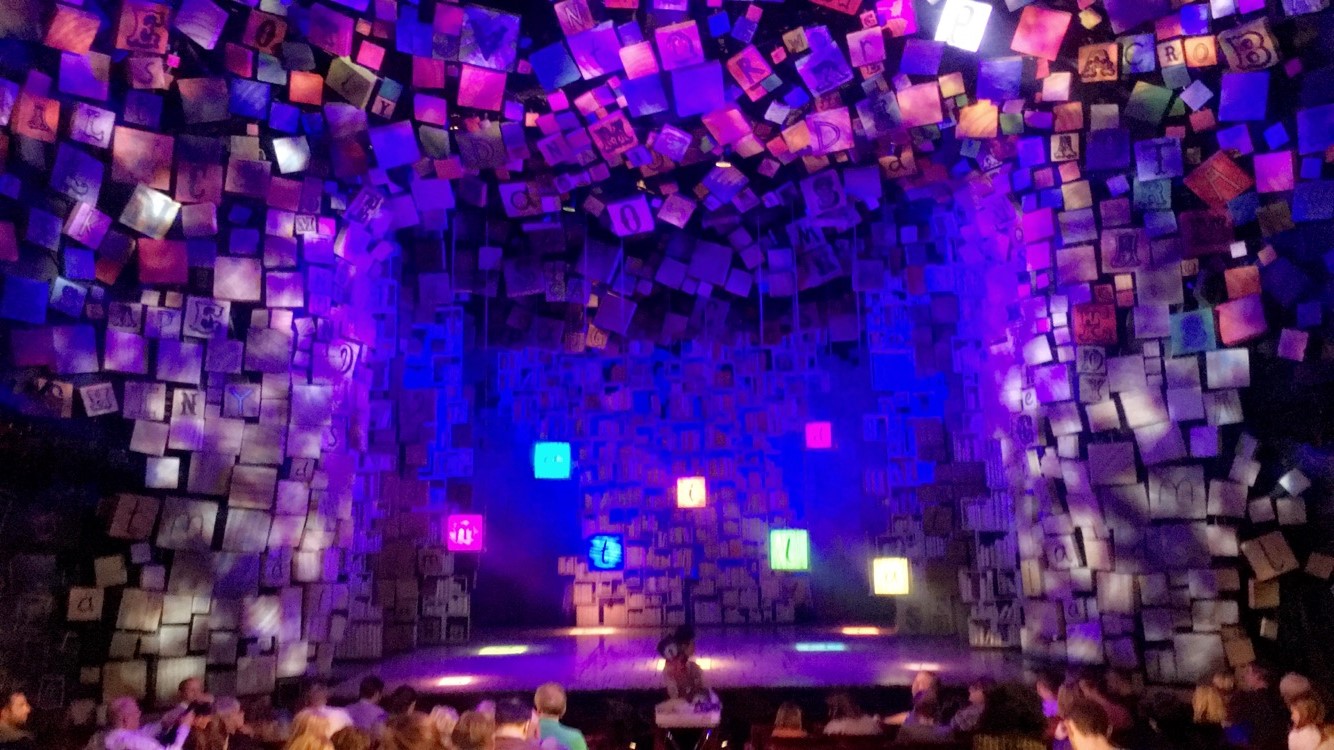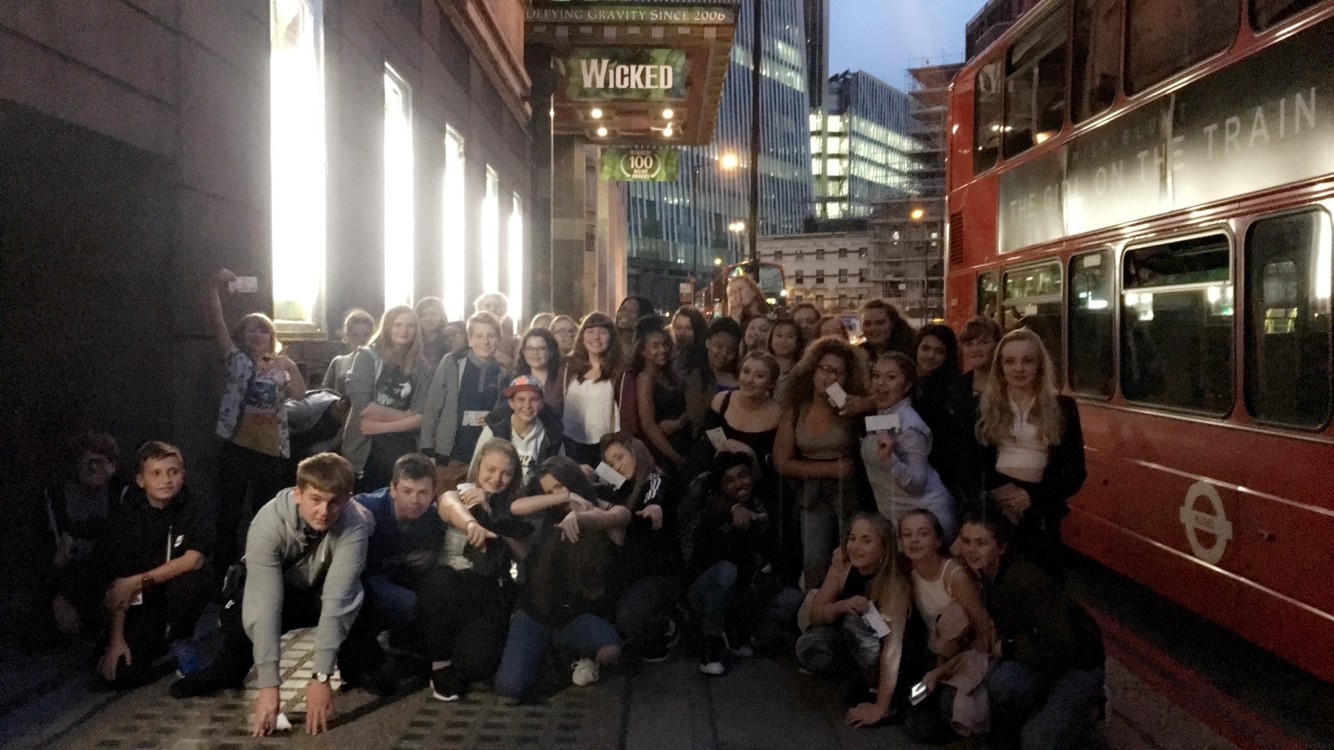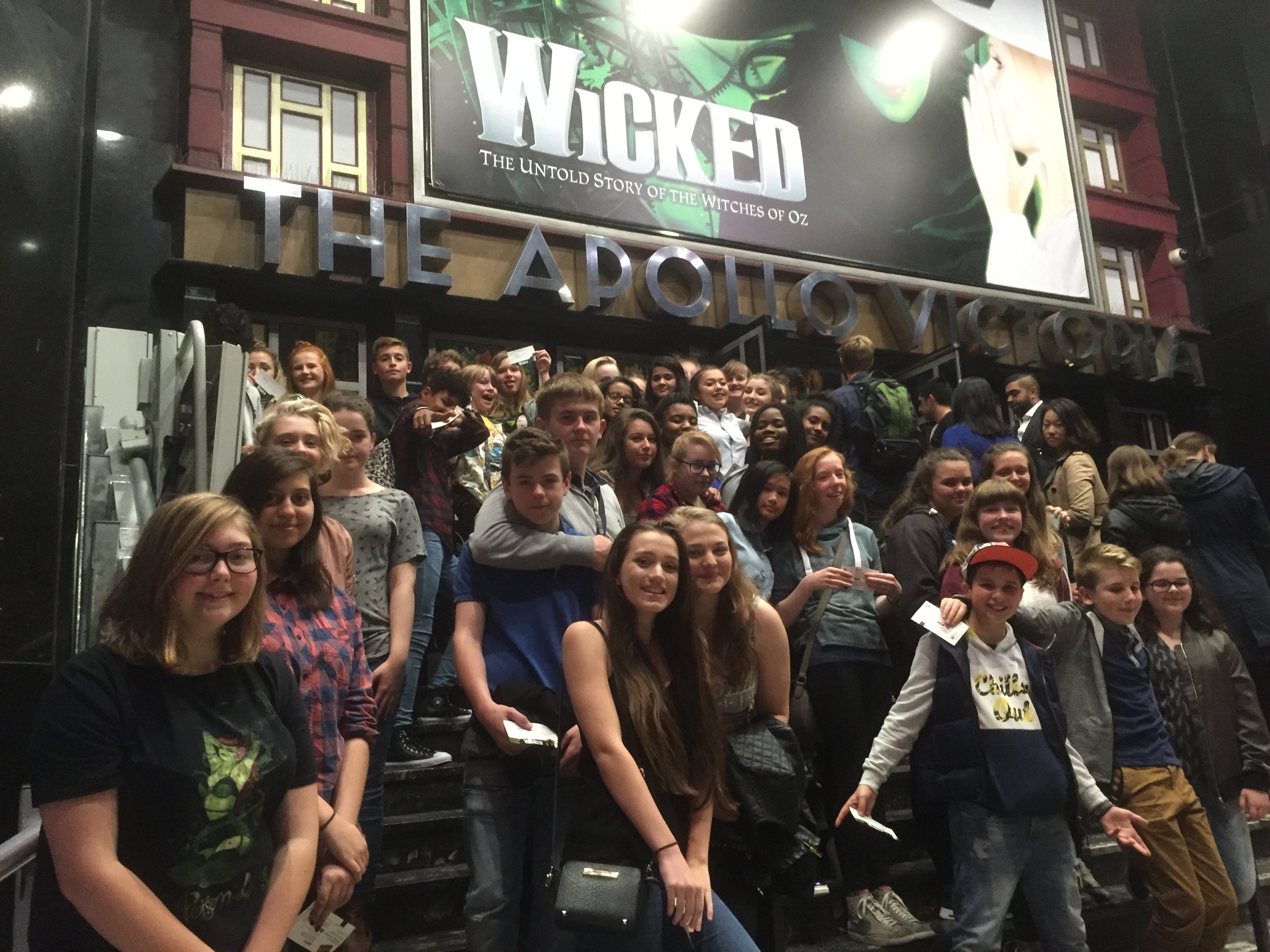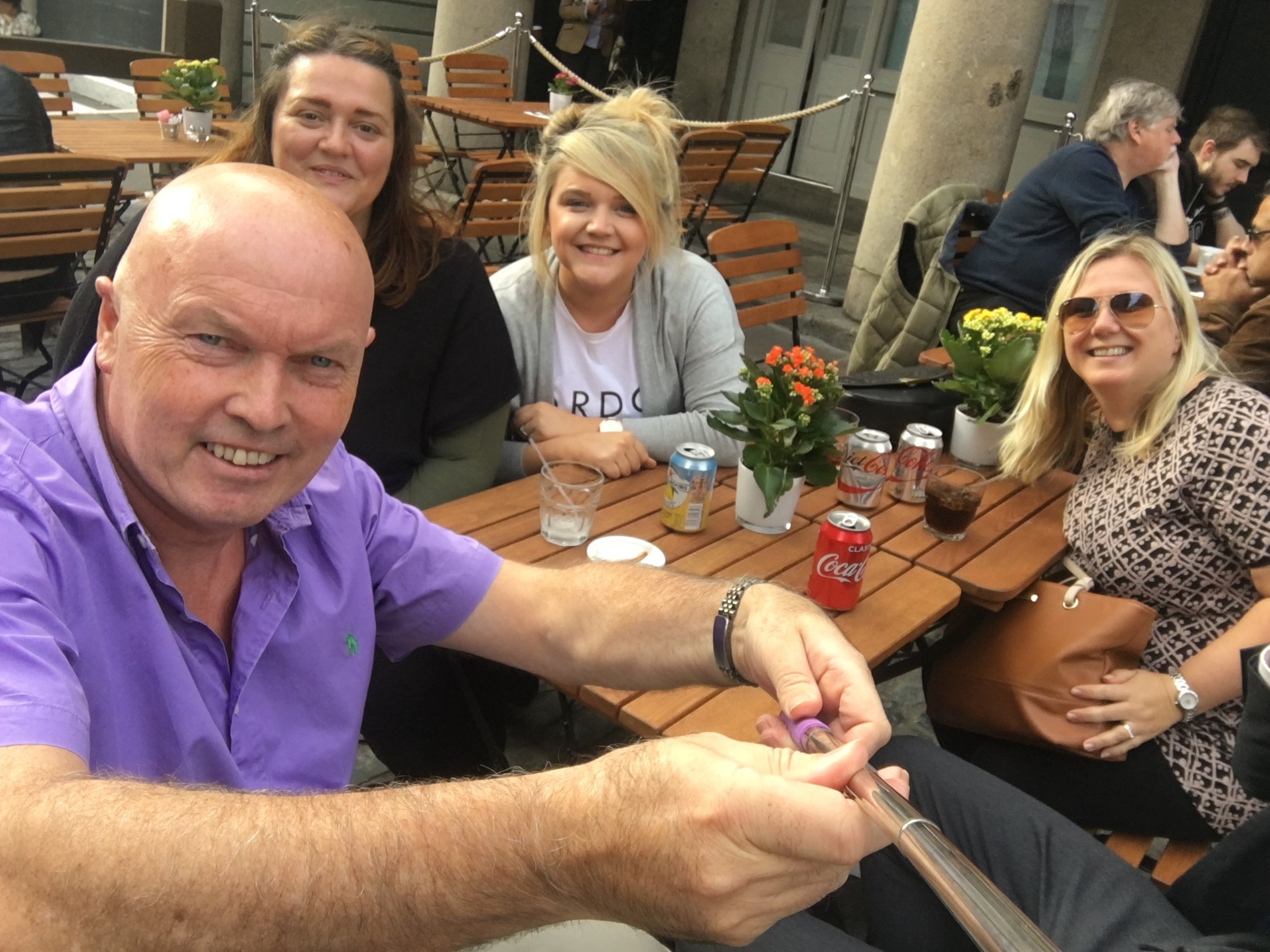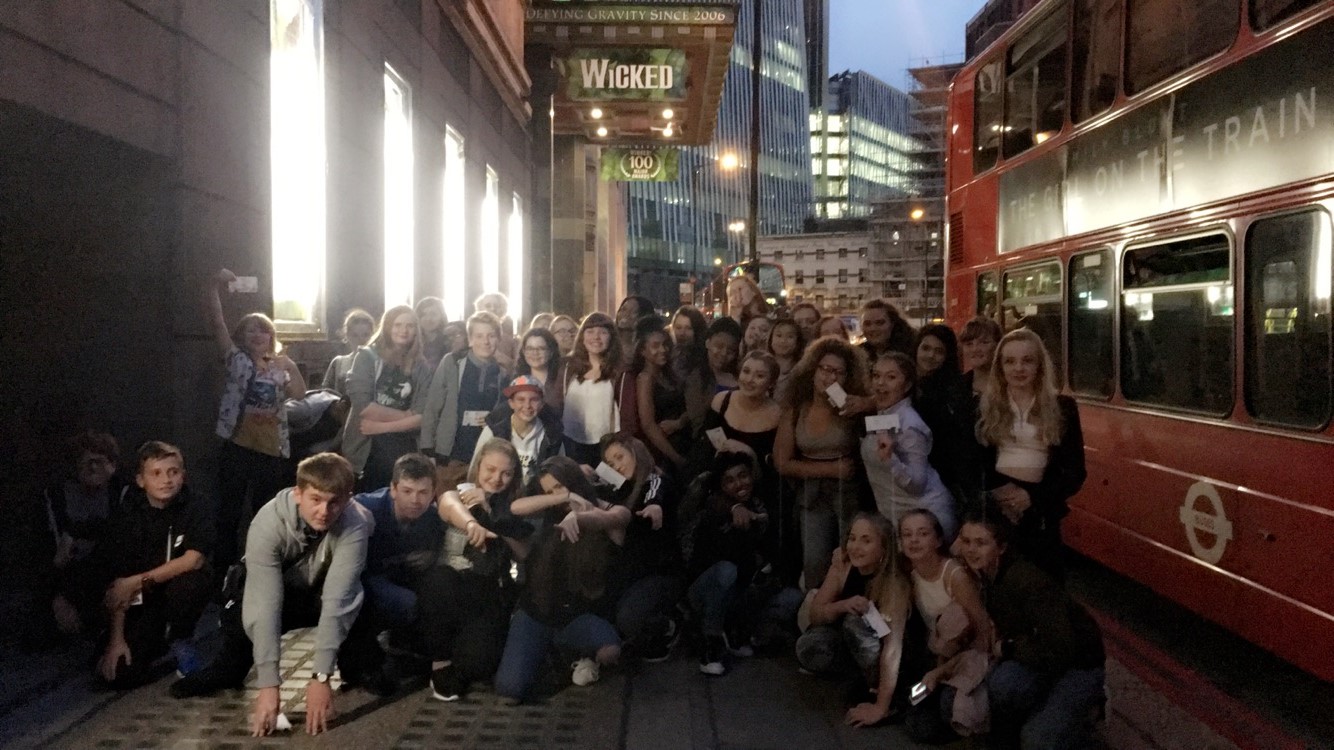 We left school at 9.30am on Wednesday 28th to embark on our three day London Theatre tour with 40 students from years 8-11 and 4 members of staff- all very excited. We arrived at the Premier Inn, Sunbury Kempton Park and checked into our rooms where we freshened up for our evening meal before we headed off to the 'Appollo Victoria Theatre ' to watch Wicked!
The performance was outstanding and we had incredible seats.
Thursday was a busy but exciting day. After a delicious breakfast at the hotel we arrived at the London eye for a flight on the big wheel and then headed on to the national theatre for a backstage tour.
Our next stop was Covent Gardens for some retail therapy, students bought souvenirs and explored this exciting part of London. We then went on to enjoy a lovely evening meal at Planet Hollywood before heading onto the Cambridge Theatre to watch Matilda! Again we had unbelievable seats for yet another fantastic show. We arrived back all exhausted after an exciting and fun filled day.
Finally on Friday we woke and had our breakfast before heading onto the Harry Potter Studio Tour. Here the students explored the set, scenery, costumes and magic of Harry Potter.
All that was left was a few last minute gifts to buy and the long journey home where we arrived back in Bradford at 7.30pm.
The students were outstanding, fun and a pleasure to take on the London Theatre Tour and a real credit to our school.
Report by Miss S Culliney