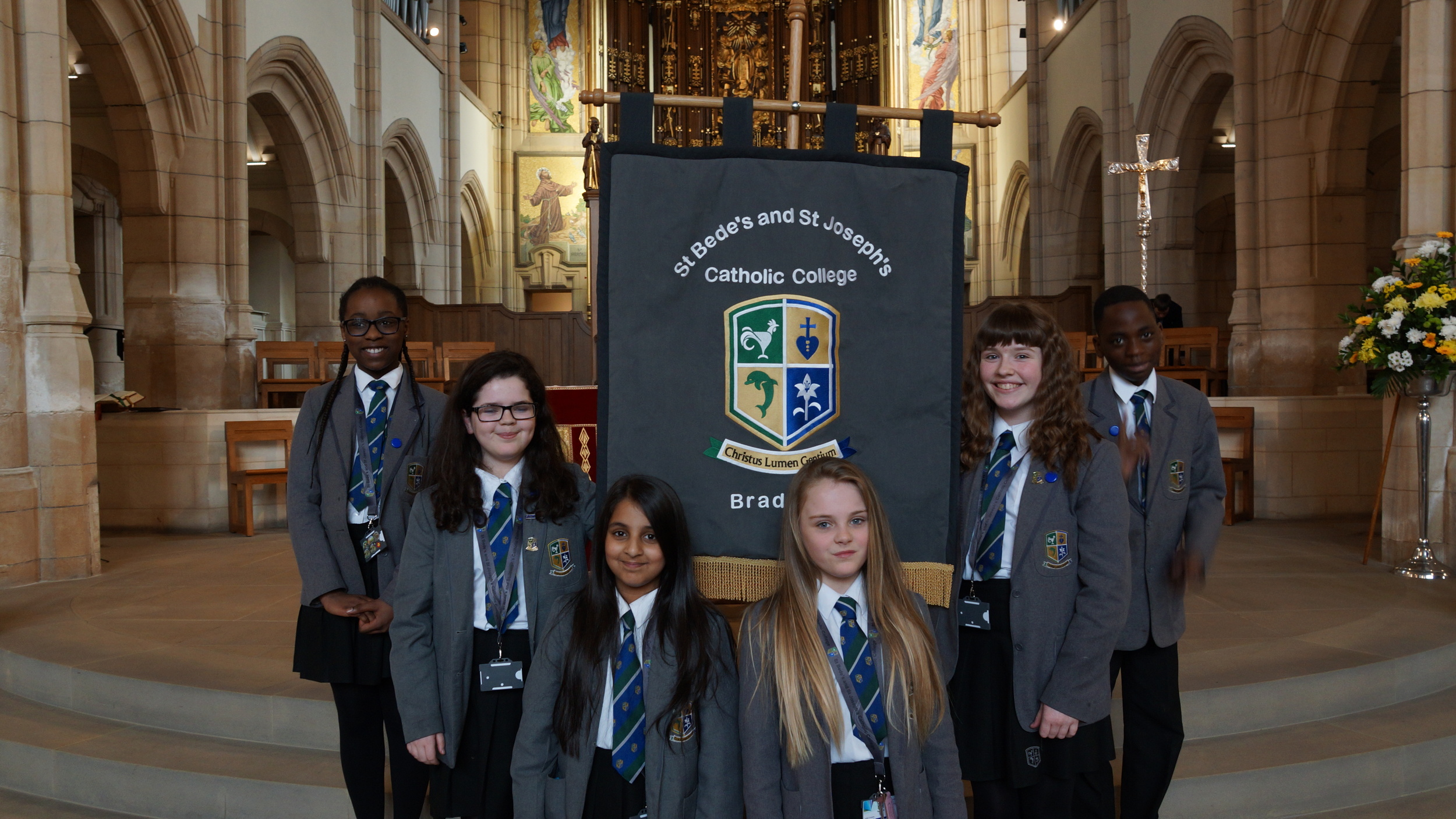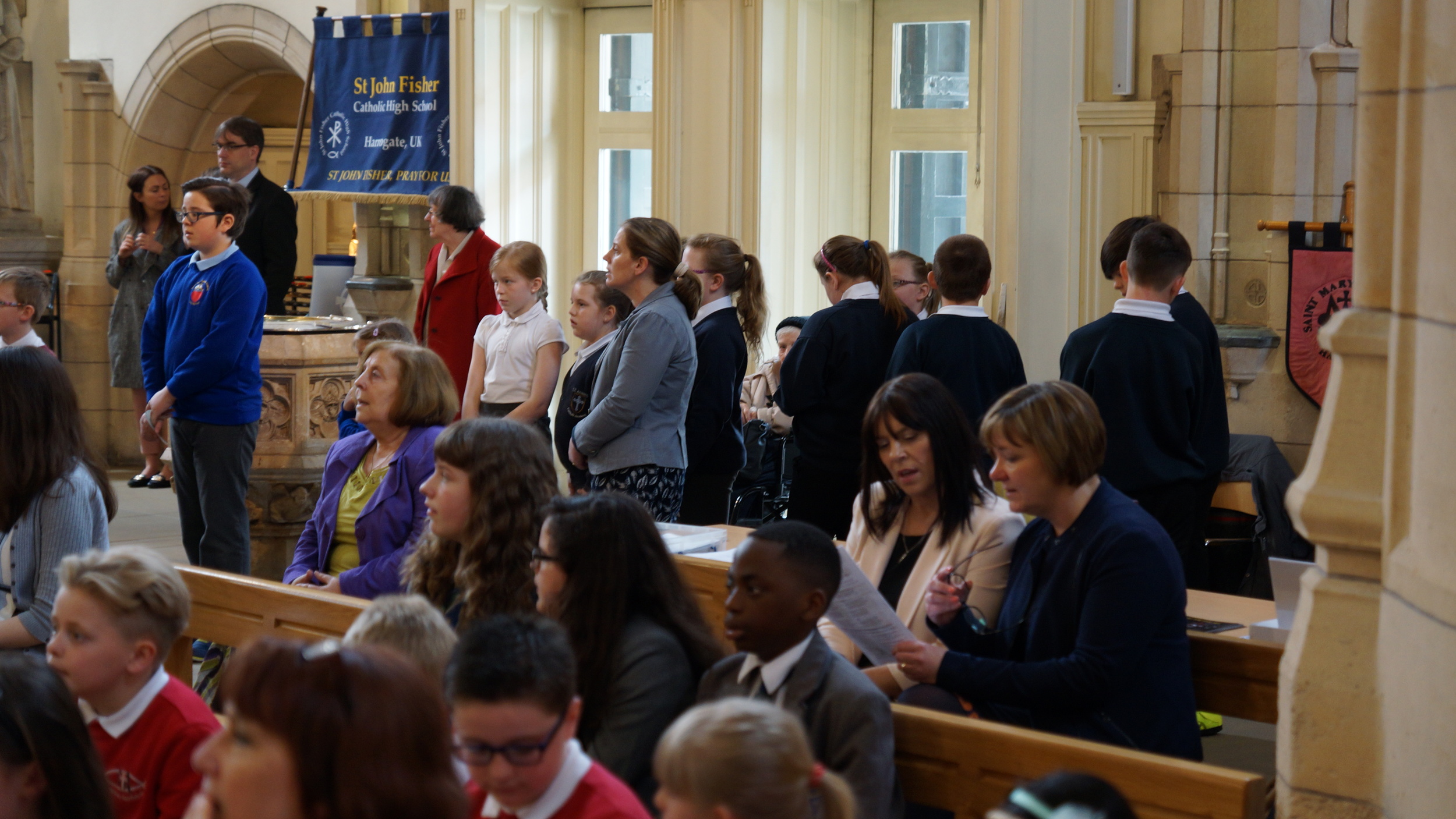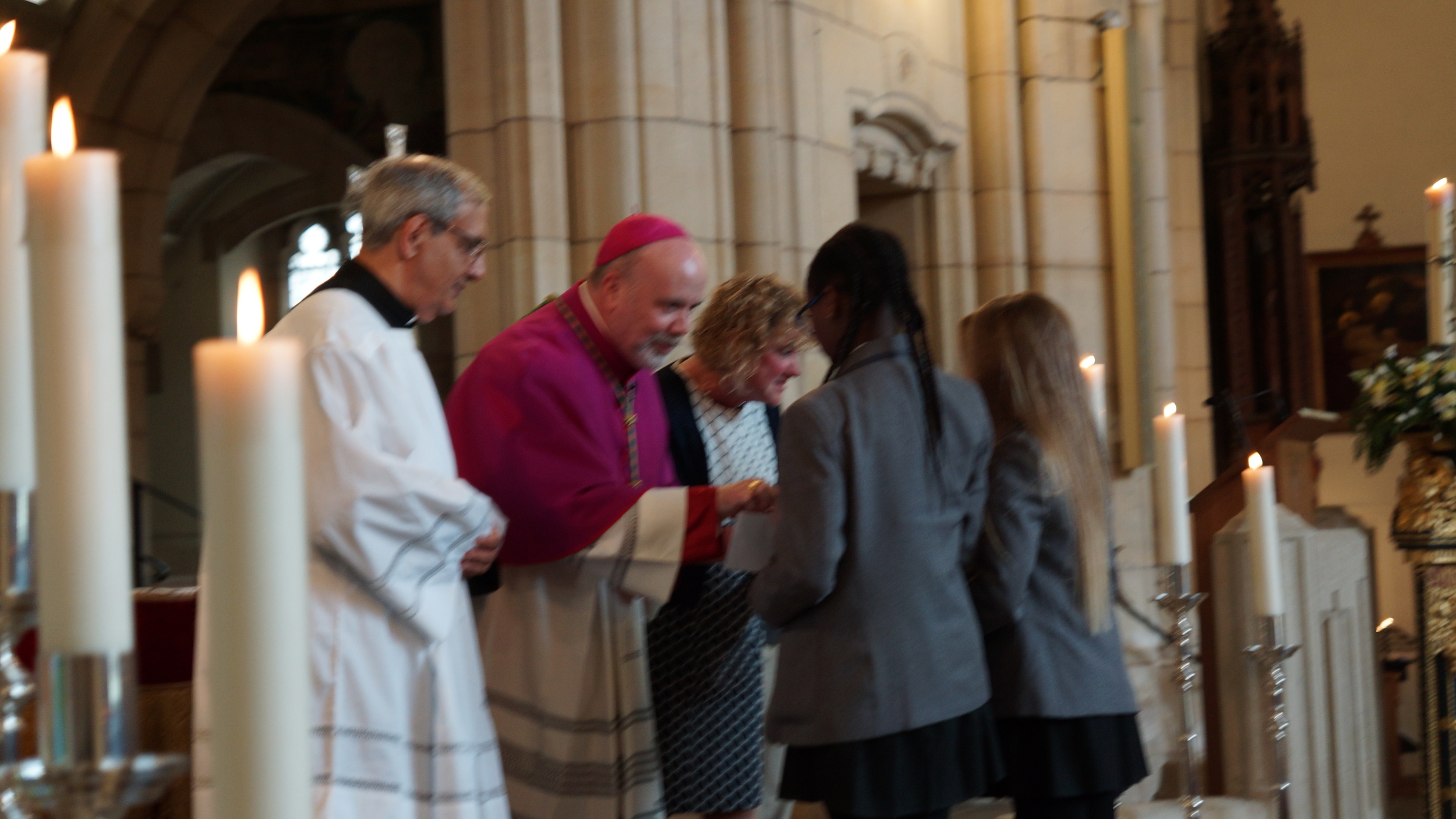 After 5 weeks of fundraising for the Good Shepherd Fund, our college raised the magnificent sum of £3183.40p and on Friday 6 May, six students from form 7I went to St Anne's Cathedral in Leeds to present our cheque to Bishop Marcus Stock.
The Cathedral was packed for the Good Shepherd Service which on this occasion was organised by two of our feeder schools St Francis and St Cuthbert's and First Martyrs.
The Good Shepherd service started with an entrance procession of school banners. Our banned was carried by Millie Fearnley, Beth Edwards and Carlton Danga. The many banners from every school and college in our diocese made a splendid sight. Our then Bishop went on to thank all the schools and their students for their tremendous fundraising.
Students from each of the schools then presented their cheques to the Bishop who questioned them about how they had raised the money. Our cheque was presented by Saffa Rashid, Sadie Greaves and Jenella Jaff.
A memorable experience for all.
Chirs Copley Lay Chaplain
Students Millie Fearnley and Beth Edwards had this to say about their experience.
On Friday, 6th of May, six members of 7I (Janella Jaff, Sadie Greaves, Saffa Rashid, Carlton Danga, Millie Fearnley and Beth Edwards) presented a check to our bishop, Marcus Stock, at the Leeds Cathedral. We raised over £3,000! It was an enjoyable ceremony of celebration; St Cuthbert's and First Martyrs choir was fantastic and the representation of the Gospel reading, The Lost Sheep, was really engaging.
Afterwards, we had refreshments and the chance to meet pupils from other schools. We would like to thank Mr Copley for giving us the chance to experience such a joyful event!